Pyrotechnics & Effects Ltd provide
Bespoke fireworks displays, anywhere in Ireland
Fireworks displays add so much to any event, they provide a focal point and are usually the highlight of any day. We provide fireworks displays for festivals, concerts, weddings, public and private events nationwide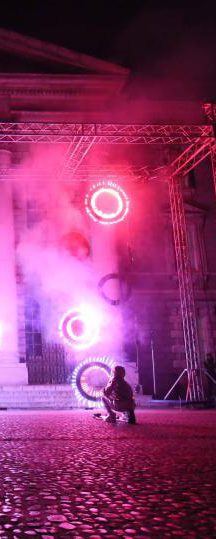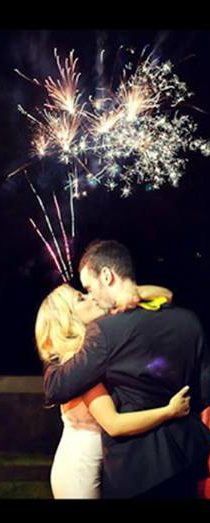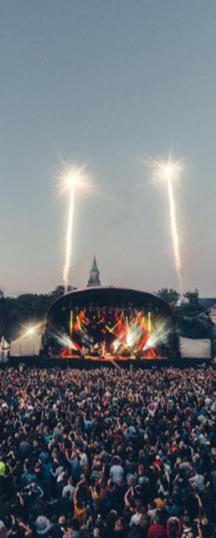 Our top tips fireworks at your wedding
Many couples choose to have fireworks at their wedding, it's a great way to entertain your guests and looks great in your photos and videos. Many leading wedding venues allow professional fireworks operators to fire on site, some hotels will only allow Pyrotechnics and Effects Ltd. and no other operators!
KEEP IT A SURPRISE
We have found that keeping the fireworks display as a surprise for your guests adds to the effect, the added element to your day keeps your guests talking
THINK ABOUT TIMING
Try to have your fireworks display at a moment that there would otherwise be a natural lull in the day, we have found that having the display after the meal, while the evening entertainment is setting up is the perfect time. That way, once the display is over your guests will be ready to party.
YOUR MUSIC CHOICE
Choose a song that means something special to both of you, or your family. The song chosen should also be upbeat with a constant rhythm – if you're stuck for choice, don't worry we'll be able to suggest something for you.
Talk to us about your fireworks display
No matter what stage you're at planning your big day, let us know how we can help!
Email us
The Process
A licence from the Department of Justice, along with clearances from Gardaí, Fire Service and Irish Aviation Authority may be required for all fireworks displays in Ireland, here's a quick overview of the process
SITE VISIT
We visit the site of the proposed display, to determine suitability as well as identifiy any potential hazards, we will agree the launch position, viewing position and check the site can be suitable secured.
DESIGN AND RISK ASSESSMENT
We design a bespoke fireworks display, taking account of the layout of the site as well as your requirements, including music choice and display duration
NOTIFICATIONS AND LICENCE
We notify the local fire service and Gardaí for all displays before applying for an importation licence from the Department of Justice, for bigger displays, or those that are near airports, we also notify the IAA
IMPORTATION
Once a licence has been granted and provided that there are no objections on safety ground, we import the fireworks for your display using specialist couriers
SETUP
Our crews arrive on site to set up and will run through a number of safety checks, including checking the weather is within safe parameters
DISPLAY AND CLEAN UP
We fire the display and once safe to do so, we clear the site of debris
Are you doing something really special?
Theatrical and close proximity pyrotechnics
Pyrotechnics and Effects Ltd. are specialists in providing close proximity and theatrical pyrotechnics for use indoors or outdoors. When working with close proximity, safety has to be much tighter and the tolerances which the pyrotechnics operate in are much stricter. With that in mind we only use theatrical products from two manifacturers, Wells Fireworks and Le Maitre as we feel these are the best products to keep performers and spectators safe.